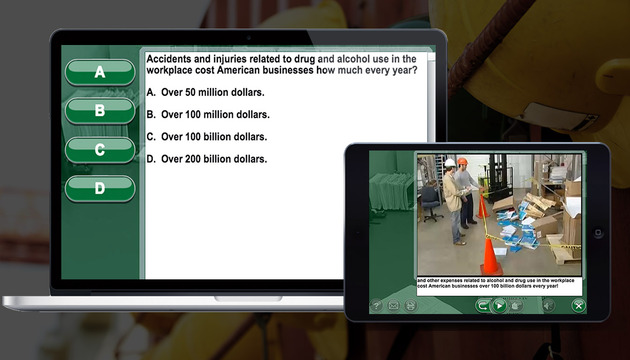 Dealing with Drug and Alcohol Abuse - Managers and Supervisors Training
Description
This interactive course on Dealing with Drug and Alcohol Abuse... for Managers and Supervisors discusses the various forms of substance abuse that are typically found in the workplace, how managers and supervisors can detect substance abuse problems, and what they should... and shouldn't... do if they discover a worker with a substance abuse problem.
Substance abuse in a huge, worldwide problem. An employee with an alcohol or drug problem can decrease productivity, create a hostile working environment and damage a company's good name. Worst of all, the actions of a worker who is under the influence can completely undermine a company's efforts to keep people safe. The course includes information on how substance abuse can affect a workplace, laws and regulations related to substance abuse, the role of education and testing in preventing substance abuse, recognizing on-the-job substance abuse, and more.
Using a powerful combination of audio, full-motion video, text and colorful graphics, this course provides the most cost-effective safety and regulatory compliance training available today. The course is divided into a number of logical sections so information is easily understood... and retained.